Anthro 3001: Anthropology as a Major and a Career
This course is designed to help you transition from student to career. The best way to do that is to start now to identify career opportunities of interest, so that you have time to obtain the skills and experience that will help you achieve your goals. This course will
teach you about career opportunities for anthropology majors
introduce you to University and Departmental opportunities and resources
help you to identify your own goals and how to reach them, and
teach you to be a more competitive applicant for internships, jobs, and graduate school.
---
New Announcements
9-24 lecture slides from the Office of Undergraduate Research

Register to vote Voterise volunteers will be at Gardner Commons September 26th, 11-1pm to register people to vote

Looking for a job or internship? The Academic Partner & Employer Meet and Greet is an informal breakfast or lunch where you can meet with employers and alumni who are on campus to recruit students for jobs and internships. Tuesday, October 2nd. Email Ella Butler at ebutler@sa.utah.edu if you would like to attend

Interested in a health career? The following schools will be coming to the U for information sessions this month. Contact Nick Karls at pre-professional advising if interested, 801-581-5744 NKarls@advising.utah.edu

9-19: W. Michigan (Med School)
9-21 Washington State (Pharmacy)
9-24 Univ of W. States (Chiropractic)
9-25 WMU (Veterinary)
9-27 Multi (DO)

Previous Announcements

Syllabus (updated Sept. 4)

Submitting assignments to turnitin.com You need a student account at turnitin.com before you can submit assignments for this course. If you have not used turnitin before, go to this page and ask for help in logging in. Let me know if you have any problems. See the syllabus for additional details, including the class enrollment key and ID.

When you upload an assignment, be sure to click submit, and make sure you get a digital receipt. If you have a problem, let me know.

Please write "comments please" if you want comments. In order to see instructor comments on turnitin, select Instructor Feedback within Feedback Studio and click the speech bubble icons.
---
Assignments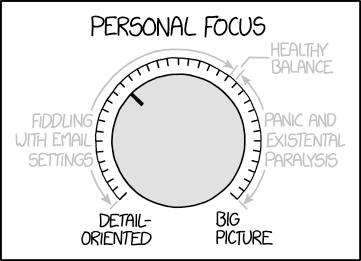 Assignments and due dates
personal plan: due Oct 22 (intermediate deadlines on syllabus)
resume: due Nov 19
cover letter: due Nov 26
group presentations: Nov 26 and Dec 3
peer review: due Dec 10
Guidance for Career Reports
---
Optional Extra-credit assignments
Talk to a prof extra-credit assignment (worth 2 points, due Nov 19). Follow directions here. This will be especially useful if you haven't had much substantive interaction with anthropology professors. If you have, consider talking to a prof you don't know as well.

LinkedIn extra-credit assignment (worth 3-points, due Dec 3). Look at the LinnkedIn website and links below, and meet with Carmen Gold or other staff at U of U Career Services to develop a LinkedIn profile. I cannot comment on it via turnitin unless it is submitted as a regular document, so just create the content and general formatting and submit to turnitin as a pdf or Word document. Posting it to LinkedIn is optional. Consultation with the Career Center is mandatory, so send me an email with cc to Carmen Gold (or other advisor) describing the meeting, so that they can confirm it. If you already have a LinkedIn profile, meet with them to review it for improvements before submission. Both the profile and the email are required. See also:

LinkedIn Advice for Students
7 steps to creating your LinkedIn profile
---
General Resources
Course slideshows and related guidance
Writing
Studying
Grad school
Jobs and Internships
Posters
---
Career Resources
1. Field Schools and International Opportunities