Yehua Dennis Wei 魏也华

Courses Taught

BUSINESS 3141 Geography of China
GEOG 3480 Urban Geography
GEOG 6960 Seminar in Economic Geography
GEOG 6960 Seminar in Urban Geography
PUBPL 6900 Public Policy Research

Biography

Yehua Dennis Wei is an economic/urban geographer and development specialist, with research interests in regional and urban development, urbanization, globalization, land use, and China. Wei is the author of Regional Development in China and more than 150 referenced journal articles. His research has been funded by the NSF, National Geographic Society, Ford Foundation and Natural Science Foundation of China (NSFC). He has received awards for research excellence from the NSFC (Outstanding Young Scientist Award), Association of American Geographers' (AAG) Regional Development and Planning Specialty Group, and University of Wisconsin-Milwaukee. His professional services include: associate editor of Eurasian Geography and Economics, advisor/panelist for the NSF, consultant to the World Bank, Chair for AAG's China, Asian, and Regional Development & Planning specialty groups, Vice President of Chinese Professionals in GIS.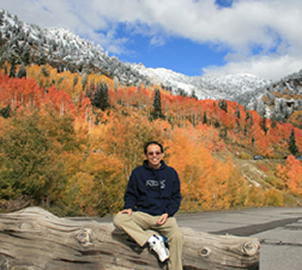 Professor, Department of Geography
University of Utah
Carolyn and Kem Gardner Commons, Rm. 4729
260 S. Central Campus Dr.
Salt Lake City, UT 84112-9155
Phone: 801-585-0545 (O), 801-581-8218 (Geog), Fax: 801-581-8219
http://faculty.utah.edu/u0581793-YEHUA_Dennis_WEI/research/index.hml
http://www.ipia.utah.edu/faculty/ipia_faculty/wei.html
http://content.csbs.utah.edu/~weiy/
Copyright 2014 Yehua Dennis Wei. All Rights Reserved.