How to get to Wasatch Commons
Here are the directions to the site: the address is 1411 South Utah Street (1411 South 1605 West). From downtown drive South on State Street until 13th South, then turn west on 13th South. 13th South becomes California Street, therefore after 9th West you will be driving West on California. Utah street is 1605 West; this is the last cross street before you get to Redwood Road. Turn South on Utah Street and then it will be on your left.
With the Bus, there are two ways to get to the site:
Take bus route 516 either starting downtown or at the Ballpark Trax station until the bus stop at 1300 South and Steward Street. At this point, California is a short block South of you, therefore you have to walk South to California, cross it, then walk West to Utah Street, and go south on Utah.
Take number 217 or 232 to Redwood and California, then walk East on California and take the first side street South, which is Utah Street.
In Google Maps you have to type in 1489 instead of 1411 Utah Street to get to the entrance of our parking lot.
Here is a link to a Expedia Street Map showing our site, posted in compliance with the rules of

Here is a different link to a Topographical Map of Salt Lake City (with the streets unfortunately a little outdated). Our community is located at the little red cross near the center of the map. This is posted with permission by

.
Site Plan of Wasatch Commons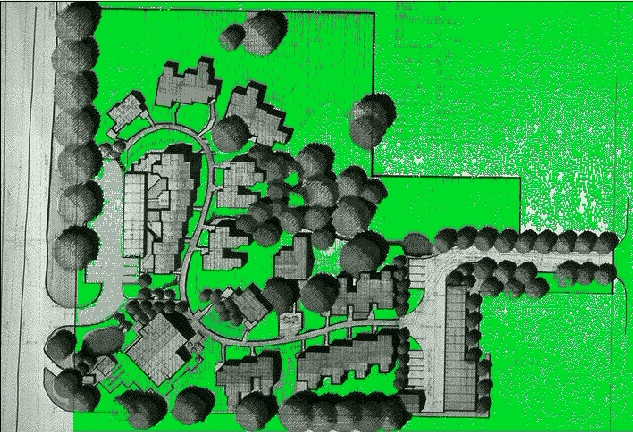 Back to the Wasatch Commons Home Page